A cricket bat is playing a vital role to win a cricket game. Cricket bat is an important equipment to playing a game. Without this no one can score run. This is the major influence on the sport over the years, that how bats have evolved.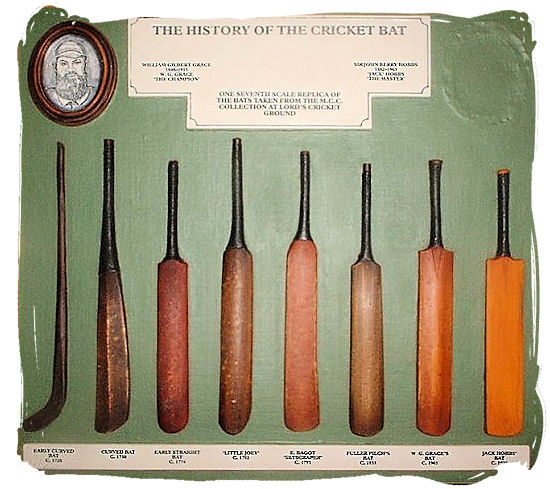 The first bat is established in 1624. In early days the cricket bat is look like hockey stick. During ancient times cricket bat has no characteristics and features of limited size and dimension nor the material, the player make their own bats with their hand. Nowadays, there are different cricket bats available in markets with different brand and features. The bat of the blade should not be more than 108mm wide and its total length should be 970 mm or less than that.
There is also not any guidelines regarding the weight of the cricket bat. Though typically the average weight lies between 1000 gms to 1400 gms. The willow is invented during the early 1800s to become a wood which is used as producing  cricket bats when round-arm bowling became the rule rather than the exception. This is the same wood whose bark powder has been blustered in the history to be used as the remedy for fever. In order to producing bats, nowadays a special hybrid of cricket bat is harvested. Willow is well known as a strong light weight wood.
All About Cricket Bats

,