Slazenger Cricket Company is world's leading cricket equipment manufactures with high quality standard. International Cricket Players like Jonny Bairstow, James Anderson, Eoin Morgan are associated with Slazenger Cricket Bats and enjoying the quality and precision of cricket equipments.
In This blog post we shall explain the e V 600 English willow Cricket Series. It will give you detail knowledge on Slazenger V 600 Bats Profile, Real pictures, comparisons with v100, players type and different bats comes under the V600 series.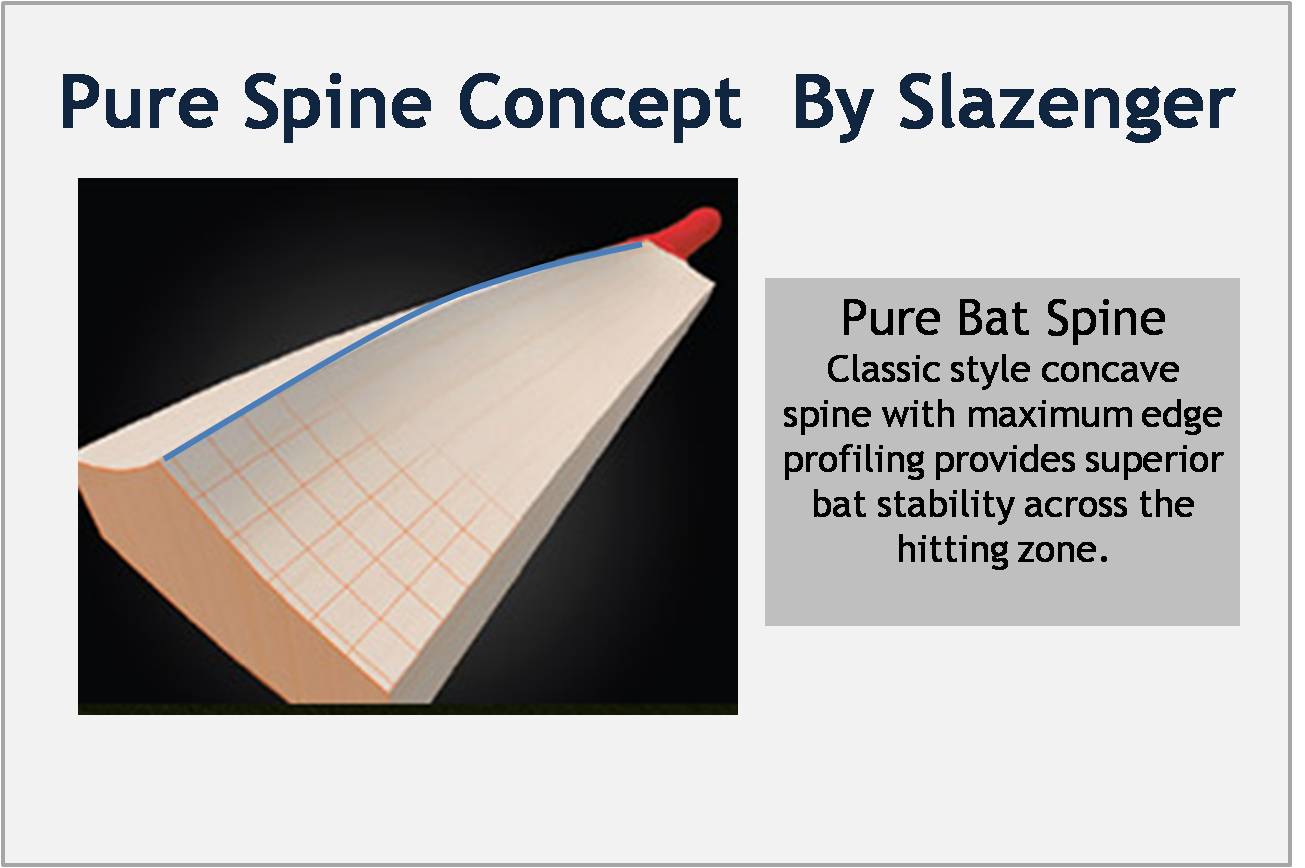 About Slazenger V600 series:
V600 Cricket Series by Slazenger is designed for those cricketers who really like to take advantage of fast bowling track by adopting the shots as per ball line and length. This series of bats are equipped with large bow, extra thick edge and flat face. The combination of all these qualities makes the V 600 series all together different bats combinations for latest cricket game challenges and dynamics.
V 600 Cricket bats are suitable for aggressive batsman while its flat face helps those players who want to dominate in game with power and more control on shots. All the Slazenger V 600 series Cricket bats are made from premium quality English willow (See Blog on Cricket bat Willow) with hand selected willow selection.
It consists of low profile with enlarged hitting zone which gives opportunities to hit the more aggressive shots.  Bat spine is Sharpe and curved in such a way which gives bats to hit shot with minimum effort with more control. Bow of the bat is designed to give you perfect balance while bow meeting point is optimized to give you superb bat control.
By understating the requirements dynamics of today's cricket game, Slazenger v600 cricket bats are designed with flat face. In traditional bats due to bow and spine, face of the bats become natural curve (See Image 2.1) which results into hitting zone limitation. To eliminate this problem and to improve the hitting zone, Slazenger introduces the latest manufacturing technology which gives flat bat face. By adopting the flat bat face, Slazenger increase the hitting area by 4 mm.
Handle and Grip:
All V 600 cricket bats are equipped with new & innovative designed Slazenger octopus grip. Octopus grips gives better feel and grip which results into better control on bat. Its additional embossed rubber gives better cushioning. Handle of bats are made from 12 piece cane handle with laminated configuration which gives better comfort and shock absorbing ability. Due the good quality cane and better handle making technique Slazenger is able to produce handle with perfect combination of flexibility, stiffness and great rebound ability.
Slazenger Octopus Grip:
All Slazenger Cricket Bats are equipped with new and innovative Octopus Grip which gives better and optimum bat grip for perfect bat control. Octopus grip is manufactured with updated design which includes octopus shape and spine. Further to improve the bottom hand grip, Slazenger included the extra and soft cushioning material at the bottom part of bat which gives stronger bottom hand grip for gaining the extra power.
Slazenger Pure Spine Concept:
Pure Spine is a concept developed by Slazenger which gives better bat spine profile as compare to tradition cricket bat. With Pure Spine Cricket bats are manufactured with extra thickness around the sweet spot which results into better shot delivery and perfect bat balance.
 Check Out the Full Range of Slazenger Cricket Bats at Khelmart.com
Complete Guide on Slazenger V600 Cricket Bats

,