There are some things that make you sure the badminton racket u have purchased is a good one at any point of view. There are mainly 6 factors those must be considered when going to pay for a Badminton Racket.
1.
Weight of the Badminton Rackets:
Although experienced players want to pick heavy models for power smashes, yet Lightweight Badminton rackets are preferred by the beginners as they provide full of control. Light weight Badminton Rackets gives you chance to make easy. So this is the basic factor to be considered.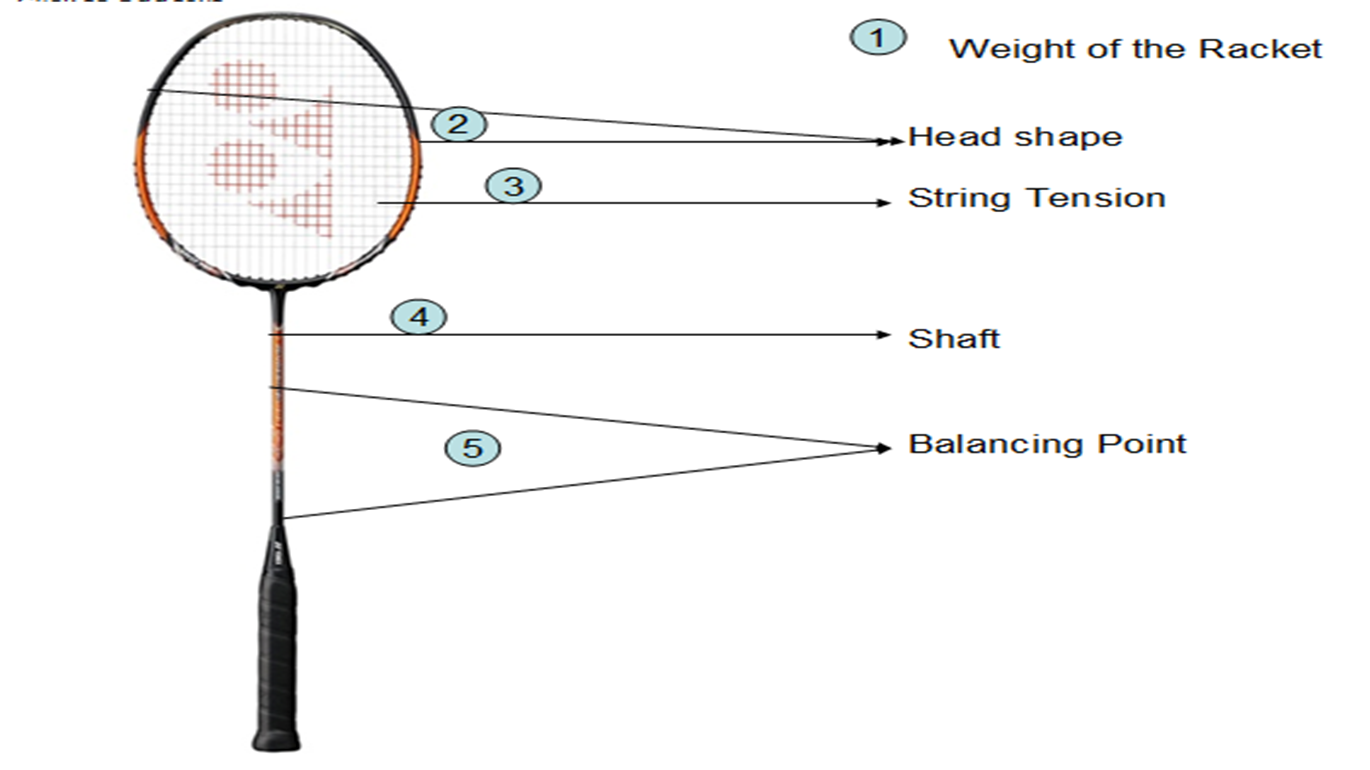 2.
Head Shape:
A Badminton Racket must has a isometric head shape, because in isometric head shape
badminton racket
, the grommet pattern provides more grommet for the strings that will cause increase the area of the sweet spot  so that we could get better performance even off centre smash shots.
3.
String Tension:
High String tension offers a better stability to a shuttle cock for a long time on a tight string bed, this type of characteristic of the Badminton Rackets are mostly adorable by most of the experienced players for exact positioning of the shuttle cock. The thickness of the string also effect the playing style.
4.
Shaft:
Shaft should be flexible so that while you hit, you should feel comfort. Although some experienced players prefer stiffed shaft for power smash shots, yet it is most suitable for beginners.
5.
Balancing Point:
The area between the handle and the frame is known as balancing point. This must be consider while purchasing a badminton racket. High balancing point offers more power while lower balancing point
badminton racket
provides better control.
6.
Grip Size:
Grip Size is also known as the diameter of the Badminton Racket's handle. Basically Grip size is only depends on player's comfort means how large the diameter of the racket, a players can hold easily. But one thing that is considerable. Small grip can be make larger by adding some over grips, but larger grip can not be make smaller, so for my point of view, smaller grip size badminton racket is good.
Features to Evaluate your Badminton Rackets - Online Shopping Check List

,