How to care the Table Tennis Rackets:-
Table tennis is a game full of passion and enthusiasm. If the player is professional and dedicated towards his game then he should take care of the equipments as well. Players should care of the table tennis racket.
The surface of the blade has to face a lot of hits. Slowly and gradually the grip of the sheet went out of the strokes, to prevent it one should take care of the rubber. The players who do not clean their rubber lead it to an inconsistent hitting surface. The surface should be cleaned after every game, it can be done by normal water but it is not enough to remove oil. For cleaning such oil and dirt the manufacturers created rubber cleaners. Players should clean the racket's surface by these cleaners regularly, to maintain the grip of the blade.
These cleaners are easy to use,  player can spray the cleaner on the surface and wipe it with a cloth. Players prefer different ways to clean their rackets. Some players like to clean it with plain water and absorb n dry vacuum sponge. Cleaners made by the manufacturers are trouble-free to use and efficient. Some players use few drops of detergent to water and clean it with the sponge.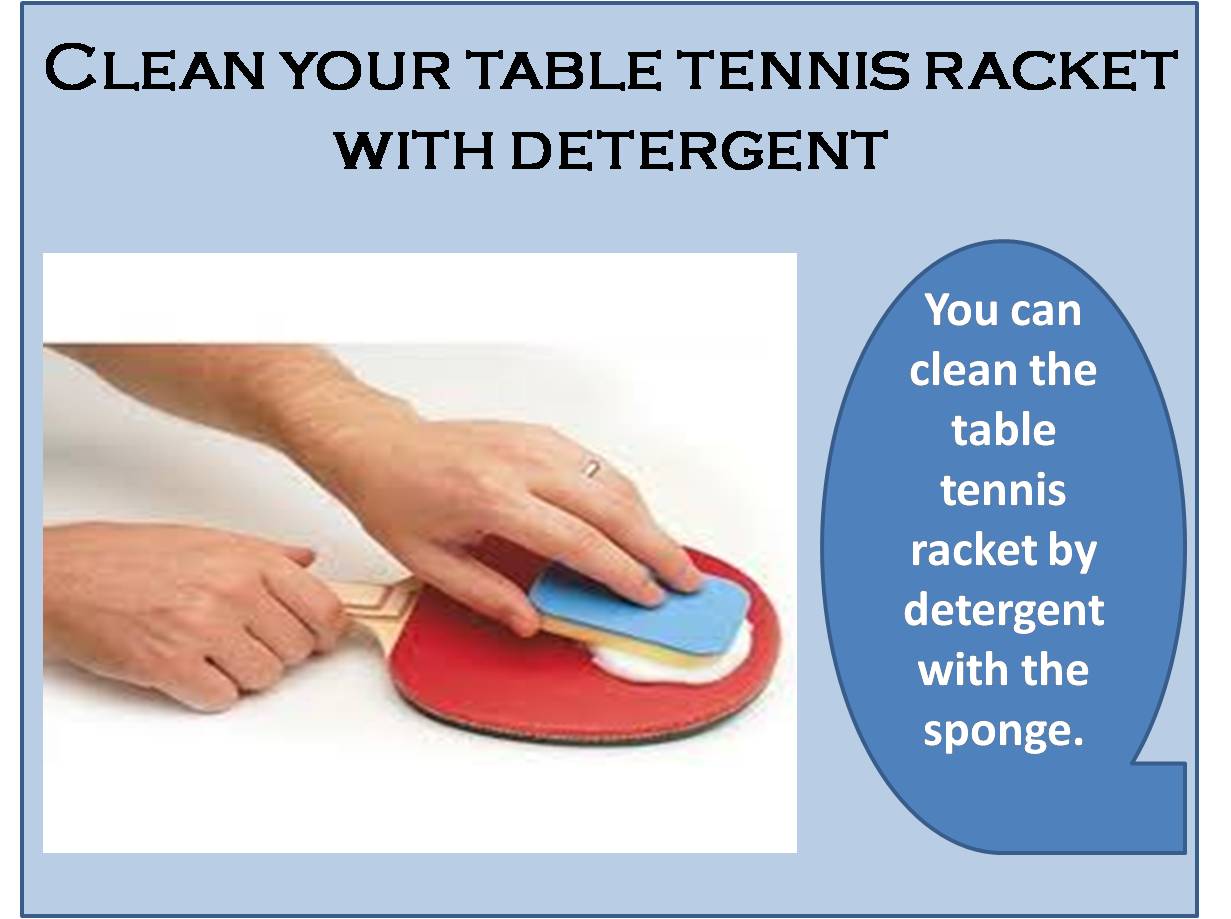 Player should keep their rackets in safe cover. Either they should use table tennis racket cover  or plastic bags to keep it safe.
Table tennis racket care kits are available in the market. They are used to remove oil and dirt from the surface of the racket. It will also help rejuvenating the rubber.